On this page we will list enquiries the ALHS have received from people attempting to trace their families or asking for further information about Appledore, Kent.
As always, contact should be made directly to secALHS@gmail.com or through our website contact section.
THE RED LION
Mr Neve has asked us for help with a photograph of the Red Lion …
"I recently purchased an early glass negative of The Red Lion. I have had it printed & just behind one of the men standing outside there are a few words painted on the wall. It says something like 'To The ???. I have an earlier picture & nothing is written there & a later one c1930's where it is too small to read."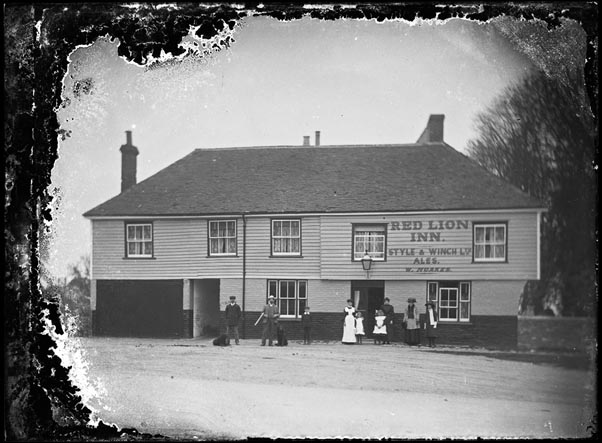 Do you know what the obscured words are?
MILL FARM AND FARMHOUSE, APPLEDORE HEATH
We were contacted by Mr Jon Polden, who has fond memories of spending time with his grandparents at Mill Farm during the 1940's and 1950's. Jon's father, Frederick, was one of the many who fell during WW2, and his name appears on the Roll of Honour at our Church here in Appledore.
We discovered lots of information for Mr Polden, but we are still searching for photographs of Mill Farm, then and now, and if you can help us with this in any way, please email Jo at secALHS@gmail.com
CAN YOU IDENTIFY THESE CHILDREN?
Mr. Neve has asked us for help with the photographs below:-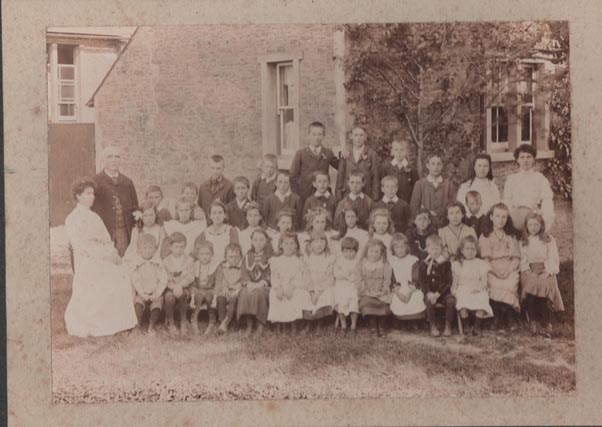 "I have these 2 pictures you may have seen before. My Great uncle is in both. Victor George Neve is Centre of the first row of boys, just below the tall boy of the school picture &just behind the man with the mustache in the cadet picture. Several of the boys are in both pictures & some are even in the picture you have of the bells being renewed c1905? The school picture must be about 1903 as Victor was born 1896. The cadet picture is a postcard dated 1905.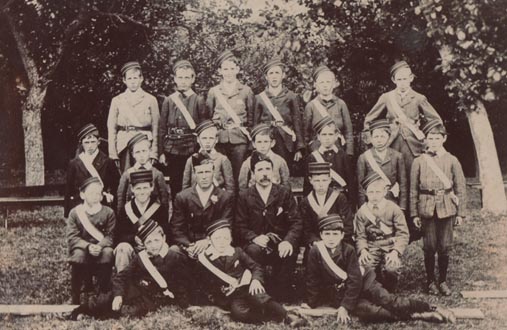 It would be nice to be able to put names to some of the children. Your history society members or local Appledore residents may be able to help with these too?"
If you can help with any of the above, please email Jo at secALHS@gmail.com