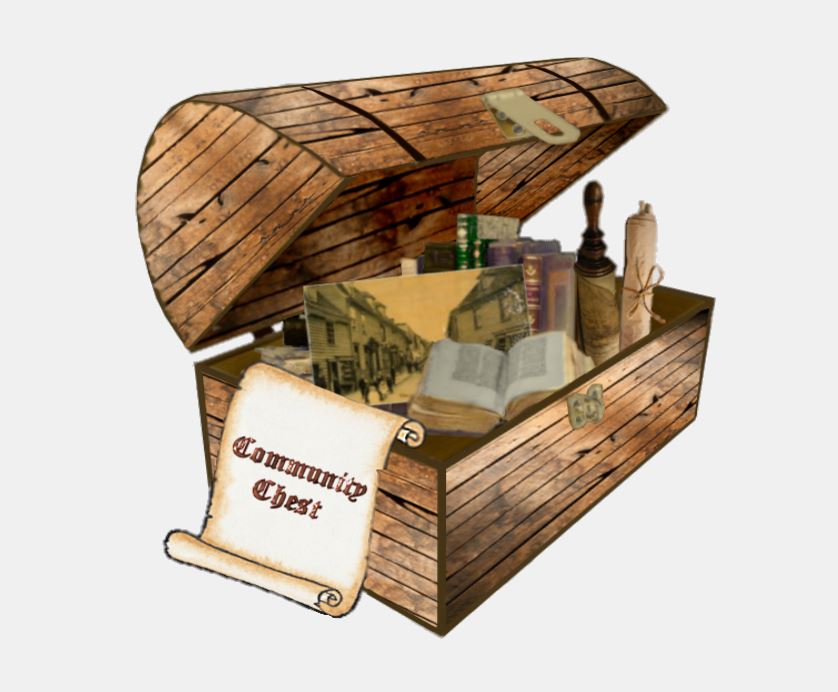 The Appledore Local History Society first became aware of the existence of a historical society software when members spent a day at the Heritage Centre, Smarden, Kent, and were shown Community Chest for the first time.
The software has been created to support the storing of local archive material and historical data in digital format. It allows for both words and images to be stored and the powerful search facility allows for the data, once uploaded, to be interrogated on simple search terms, such as name, date, place.
When the Appledore Local History Society (ALHS) became aware of Community Chest it was holding its own archival material in box folders and in various homes (in the case of items such as pictures, objects etc) and was difficult to interrogate and even to read in some instances. The 'box file' system relied upon memory and local knowledge to determine where a particular item was stored or who might have had it last! The Society was sure that over the years, some material had been lost due to the need to keep items at separate venues. Having heard from the creators, It was immediately obvious that Community Chest could be vital in helping the ALHS to archive its material and ensure its digital capture and safe storage for the future.
By using ALHS funds and with donations from the Appledore Parish Council, Duncan Gray (an Appledore resident) and others, the Society were apple to purchase a new laptop and the software. Work is now being undertaken by members to upload the contents of its archive onto Community Chest, whether it is in text, image or object form. Whilst the ALHS is aware this will take some years to achieve, now that it has begun there is great enthusiasm for it to continue.
Although we are working on current archives, any information held on the village of Appledore, Kent by parishioners or visitors would be most welcome. Adding to the data we have already will help produce an image of Appledore as it was and as it is going forward. It will provide a legacy for the people of Appledore into the future, which would not have been possible previously.
Any materials we are loaned are scanned, photographed and returned quickly to their owners; the idea is not to own everything we find on the village, but to digitally store it for future generations.
Community Chest has been designed and written by Archlife software house, in co-operation with and on behalf of Local history societies. Visit the Archlife website here
ALHS is also looking for a permanent home for its meetings, archives and storage and if anyone knows of a suitable venue, we would be grateful to hear from you.