Details of Cricketers named on entrance lintel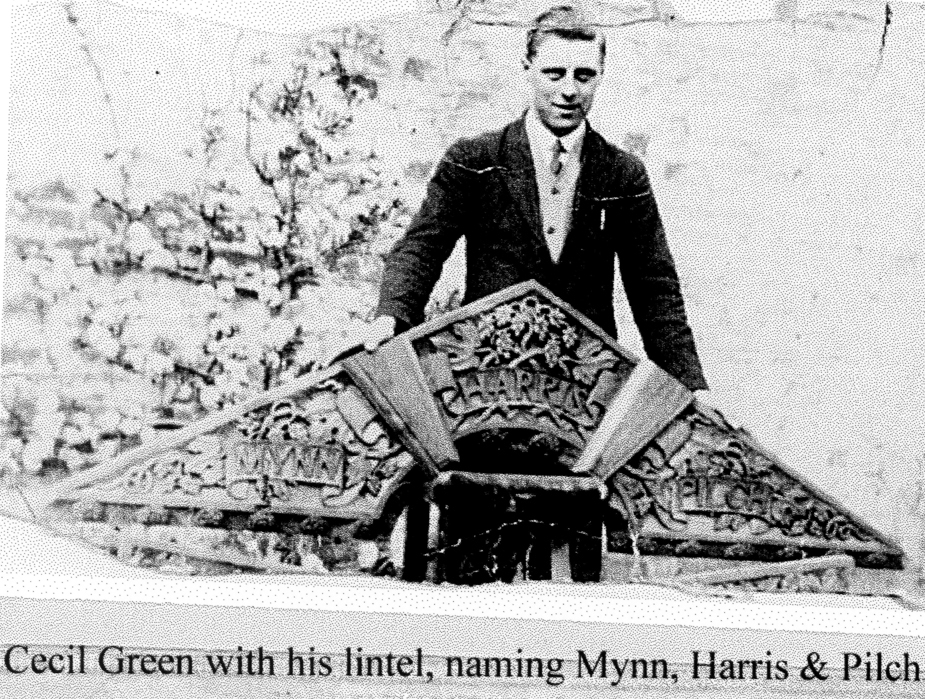 Alfred Mynn (19 January 1807 – 1 November 1861) was an English cricketer during the game's "Roundarm Era". He was a genuine all-rounder, being both an attacking right-handed batsman and a formidable right arm fast bowler. The noted cricket writer John Woodcock ranked him as the fourth greatest cricketer of all time. Simon Wilde wrote of him: "The speed at which Mynn bowled… and his life-size personality captured the imagination of the public in a way no cricketer had before.
Mynn was born at Twisden, near Goudhurst in Kent, the fourth son of a gentleman farmer. He was a hop farmer, and was married to Sarah, in 1828.
He was a very large man by any standard, bearing comparison with WG Grace. He was well over six feet tall and weighed more than 21 stones (294 lbs). He was known as "the Lion of Kent" and it was for Kent that most of his greatest feats occurred, though he also played a substantial number of matches for Sussex, MCC and the All-England Eleven (AEE).
Alfred Mynn's "first-class" career, which excludes most of his AEE appearances, was from 1832 to 1859. He played in 213 first-class matches.
Fuller Pilch (17 March 1804 – 1 May 1870) was an English cricketer. Described as "the greatest batsman ever known until the appearance of W. G. Grace", the right-hand batting Pilch played 229 first class cricket matches between 1820 and 1854 for an assortment of counties, including Kent, Hampshire, Surrey and Sussex, as well as Norfolk and Cambridge Town. An early pioneer of batting, Pilch's advert of the "Pilch poke", or art of playing the ball forward, was an early manifestation of modern batting practices.
Though his statistics reflect by modern standards as fairly ordinary, the 10 centuries he amassed throughout his entire club and first class playing career were considered "remarkable" in the context of round-arm bowling and poorly maintained cricket pitches encountered during the period. He was also known for his success at single-wicket matches, defeating Tom Marsden in 1833.
George Robert Canning Harris, 4th Baron Harris, GCSI, GCIE (3 February 1851 – 24 March 1932) was a British politician, cricketer and cricket administrator. He succeeded to his title in November 1872, before which he was known as The Honourable George Harris.
Lord Harris was the second-ever captain of the English cricket team. He also played for Kent and Oxford University. He won two of his four Tests as English captain, losing one and drawing the other.
He played for Kent for over forty years, from 1870 to 1911, captaining them from 1871 to 1889 (some sources (e.g. Cricket Archive) say 1875–1889, with no official captaincy appointment for 1871-4). He was President in 1875 and Secretary from 1875 to 1880.