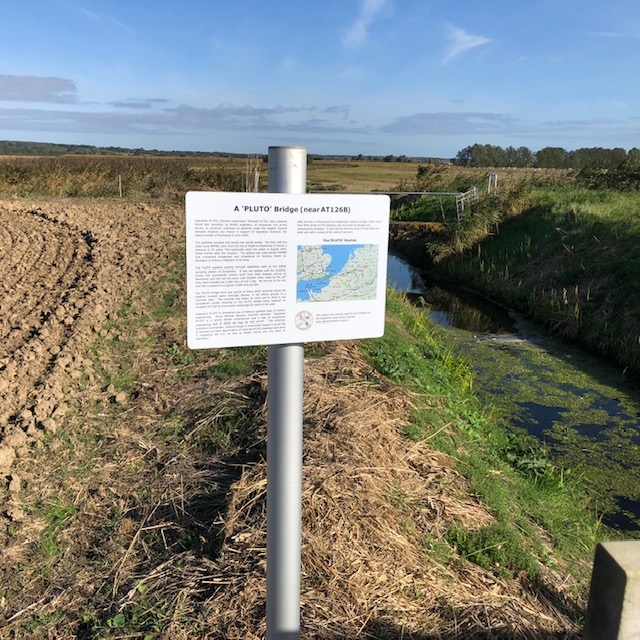 Operation PLUTO, (Pipeline Underwater Transportation of Oil), was a Second World War operation by British engineers, oil companies and armed forces, to construct undersea oil pipelines under the English Channel between England and France in support of 'Operation Overlord', the Allied invasion of Normandy in June 1944. The project commenced in 1941.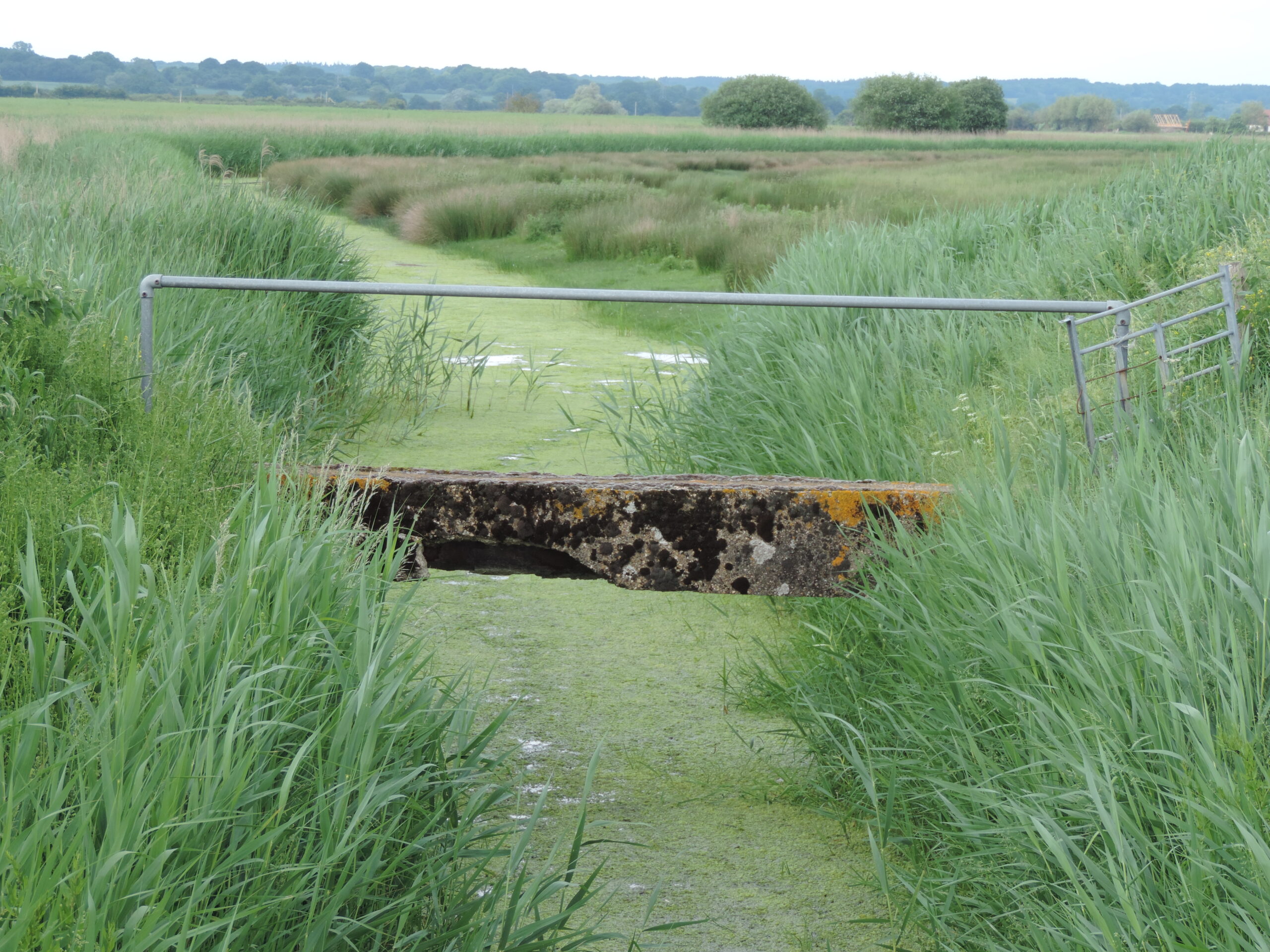 The pipelines pumped fuel across two secret routes. The first, with the code-name BAMBI, went from the Isle of Wight to Cherbourg in France, a distance of 70 miles. This eventually went into action in August 1944, three months after the invasion. The second was code-named DUMBO and connected Dungeness and Greatstone on Romney Marsh to Boulogne in France, a distance of 30 miles.
The PLUTO pipeline passing through Appledore went to the hidden pumping station at Dungeness. It was not utilised until the invading forces had successfully moved north from their invasion source on Normandy and this did not occur until October 1944, when by the 26th they were transferring 3,000 tons of fuel a day. By the end of the war this had increased to a regular 4,500 tons per day.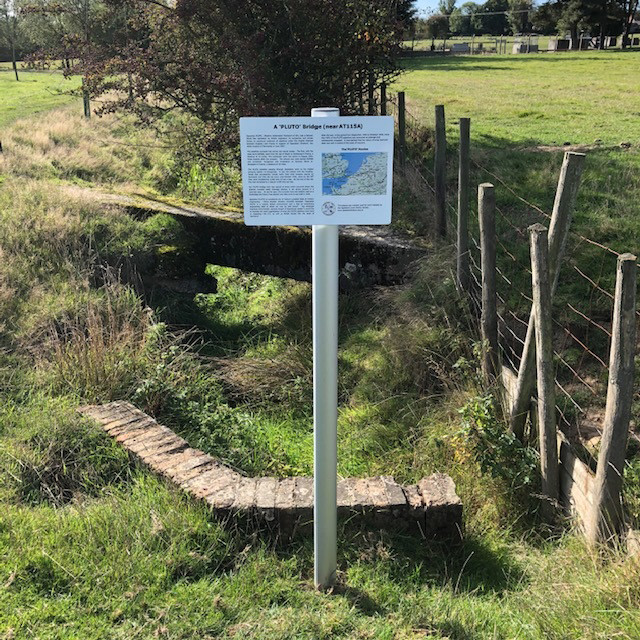 Our PLUTO bridge on footpath AT126B was typical of those which occurred where the pipeline crossed water drainage ditches, it ran above ground in a concrete case. The concrete had begun to crack and in 2016 it was considered unsafe resulting in the PLUTO bridge being replaced by the wooden footbridge 20 yards to the west.
Our PLUTO bridge near AT115A ran above ground in a concrete case. As can be seen, the concrete here was seldom used as a footbridge and thus it has altered very little since it was built in 1943.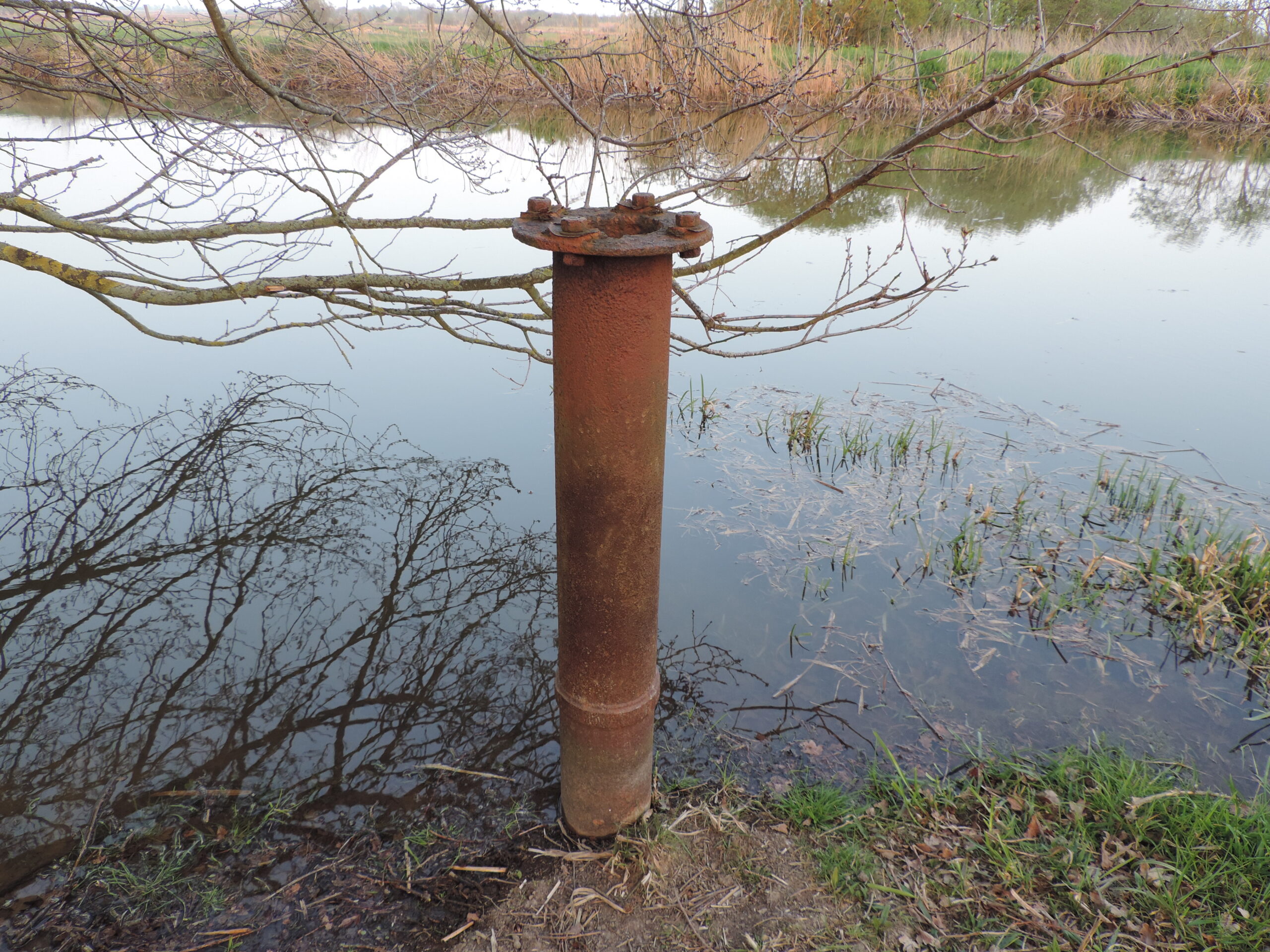 Operation PLUTO is considered one of history's greatest feats of military engineering. Prime Minister Winston Churchill recorded: "Operation PLUTO is a wholly British achievement and a feat of amphibious engineering ski
ll of which we may be well proud". The American Supreme Commander, General Dwight D Eisenhower stated "I would like to express my warm appreciation of what the PLUTO pipelines have done in supplying the U.S. as well as British Forces into the heart of Germany".
After the war, in the period from September 1946 to October 1949, more than 90% of the PLUTO pipelines was recovered as salvage and subsequently scrapped. It was claimed that the value of scrap lead and steel was well in excess of the costs of recovery