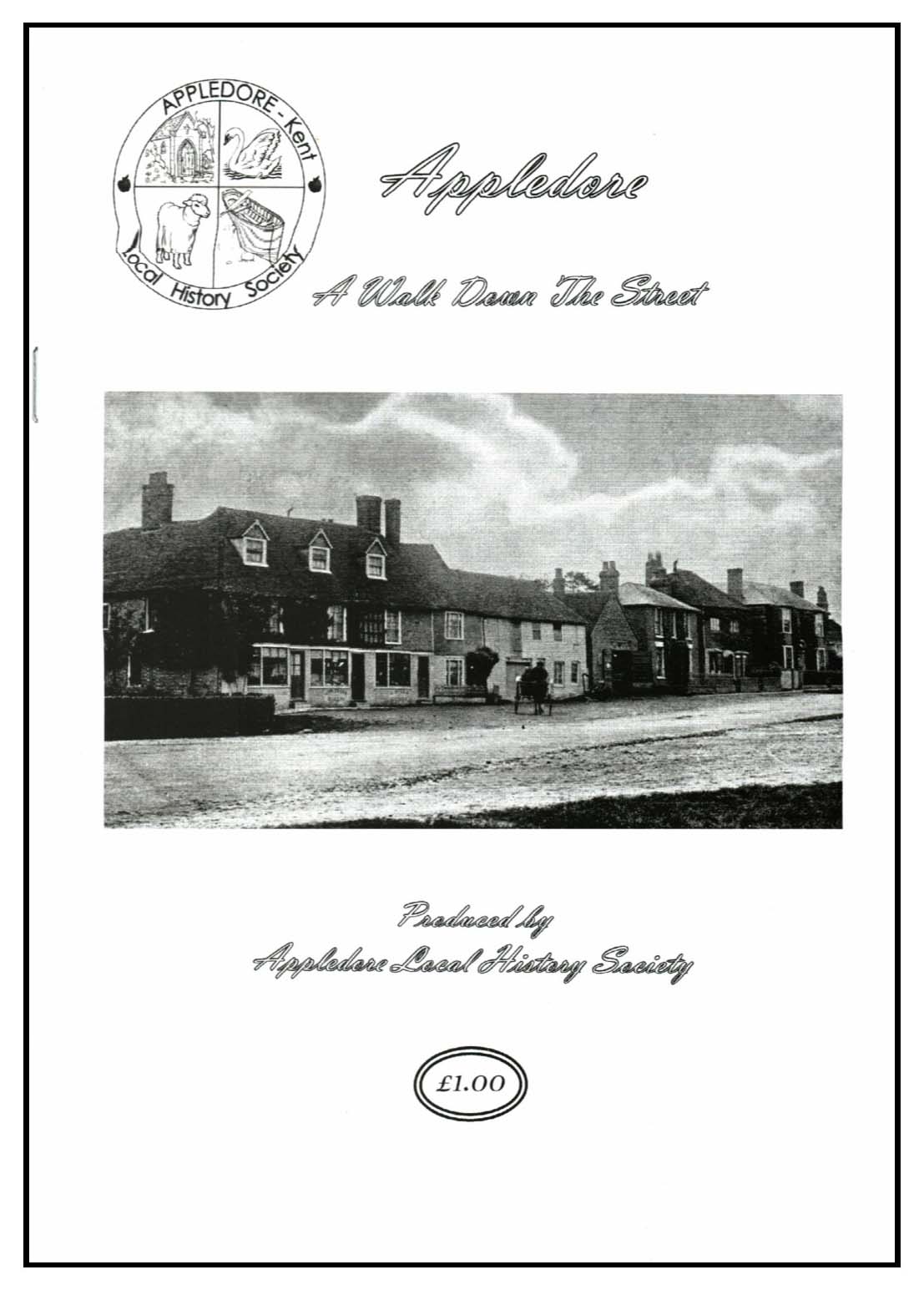 Over the centuries The Street, (Appledore's main thoroughfare), has evolved and a visitor to today's Appledore will see houses that date back to the 15th Century. The nearer to the Church of St Peter & St Paul, the older the cluster of houses becomes and so too their heritage. Many of the houses you see on The Street were not always dwelling places, but shops and businesses and as many as five pubs were once in operation.
Times have changed, of course and now there are fewer businesses. Many of the beautiful houses are residences and have proudly keep their original names as a tribute to times gone by and the people who occupied them.
To celebrate the fact that Appledore has such a rich and varied history, the ALHS produce a booklet which explains some of the known history of the houses and shops you see today. Over the years, there have been several incarnations of A Walk Down The Street, which has seen the booklet itself evolve and change. There have been many individual contributors, but the collective spark has always been centered around the Society and its belief that Appledore has a rich and interesting heritage, dating back to its earliest recorded settlement.
Copies of the booklet are available for £1.00 from several outlets in the village; the Village Shop, Miss Mollett's tea room and the Church of St Peter & St Paul. The Society run an honour system for purchasing and hope that people respect the fact that these booklets are sold to help support the work the Society does for the heritage of Appledore.
If you would like a to own your own copy, but cannot visit to collect one, please contact us here and we will be pleased to help.
Finally, if anyone has any further information on any of the properties in The Street particularly, or in Appledore generally, we would be pleased to hear from you. We avidly collect information about the Village and surrounding area and all new additions would be most welcome.
We hope you enjoy walking down Our Street!