WW2 CWGC Grave of Reginald Mace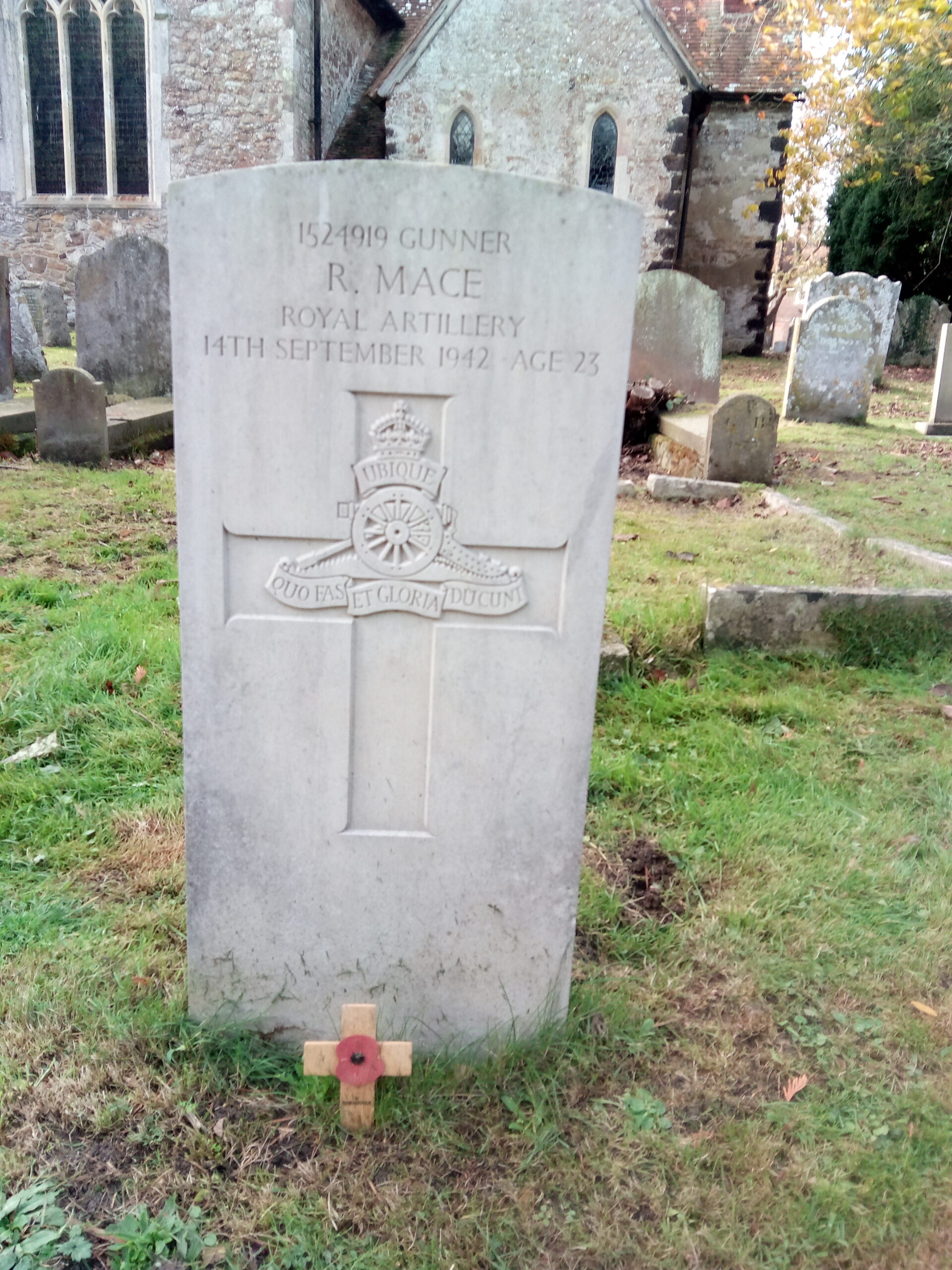 As we may be commemorating the 80th anniversary of the start of WW2 this year, our attention moves from our WW1 CWGC graves to our WW2 graves.
Within St Peter and St Paul's Church in Appledore Kent there is a Roll of Honour showing the names of Appledore's fallen during WW2. We have provided the stories of the men listed there.
However, when visiting the churchyard, there is a CWGC grave for a soldier who is not included in this list.
Reginald Mace, service number 1524919, of The Royal Artillery, died on 14th September 1942. He belonged to the 58th Anti-Tank Regiment. Research shows that he was born in Hackney in 1919 and resided in Islington.
After Dunkerque, troops occupied Appledore until June 1944. A minefield was laid in front of the Royal Military Canal. One soldier, which must have been Reginald Mace, was killed in the minefield and was buried in Appledore churchyard.