'Tommy' Silhouettes seen in Appledore
As we near 100 years since the end of WW1, Appledore is the latest local village to display the 'Tommy' Silhouettes.
Five have popped up within the environs of the village and three have been placed at Appledore Station.
Over the weekend, poppies were attached to all five, in the run-up to the 11.11 commemorations.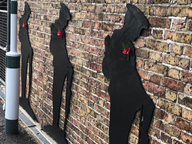 The Nation's Tribute event on Sunday, 11th November, from 18:00 hours beginning at the Village Hall, will be the culmination of a year of hard work and dedication for some Appledore residents, who were compelled to pay proper tribute to those men from Appledore who lost their lives during WW1. By dovetailing this event with the National event on 11th November, we pay tribute to the servicemen of the British Isles and Commonwealth who also lost their lives, thereby closing the circle. From the moment the discussion was begun in an attempt to set up a beacon somewhere within the environs of the village and to join in the Nationwide 'Nation's Tribute' commemorations, the wish was to encourage and open this tribute up to all residents of our village and friends from surrounding areas who may not perhaps have tributes of their own to attend.
Visit the Events page to find out what the commemoration entails, including lighting of the newly erected Beacon on Mill Hill near the Gusbourne Estate public footpath, how you can get involved and join in by remembering those we lost and those forever damaged and affected by this most terrible war.
We know that this 'The War to end all Wars' was followed far too quickly in 1939 by WW2 and sadly many more Soldiers, Seamen, Airmen and Civilians were again lost, making this tribute even more poignant for the futility of its ultimate and horrendous sacrifice.
They shall grow not old, as we that are left grow old:
Age shall not weary them, nor the years condemn.
At the going down of the sun and in the morning
We will remember them.
"For our tomorrow, they gave their today"
Please come and remember them
Sunday, 11th November 2018, 18:00 hours, from The Village Hall.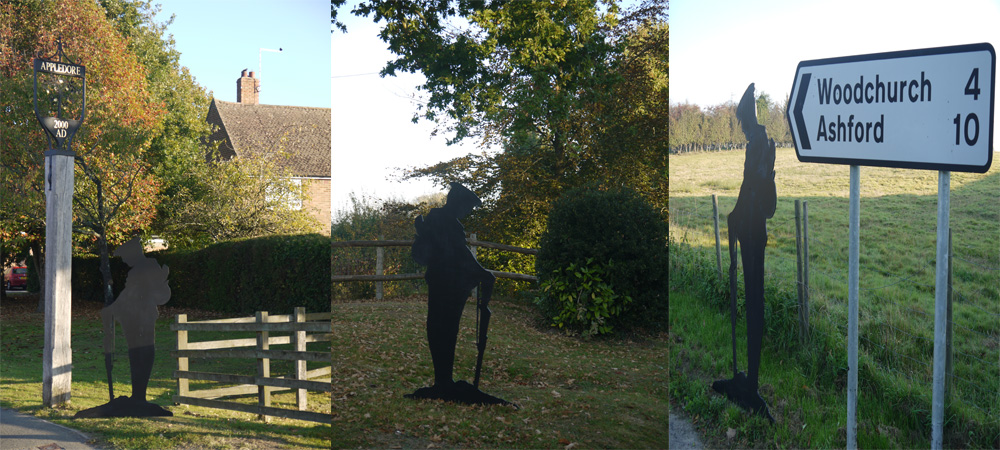 As ever, contact details are Chairman, Brian Knight on ThrKng@aol.com, 01233 758319 or our Secretary, Tracy Morgan on tracylynmorgan@hotmail.co.uk, 01233 758756 OR visit our website
www.appledorehistory.org.uk or message us on Twitter @AppledoreHist